Sen. Coash's 'film bill' heads to governor's desk
Anna Kendrick and George Clooney at Omaha Eppley Airport in 2009. The actors were filming "Up in the Air," which was shot partially in Omaha, Neb. (Photo courtesy of Paramount)
Story and photos by Mekita Rivas, NewsNetNebraska
Lights, camera, Nebraska.
Filmmakers may begin flocking to the state with the passage of LB 863, which will allow cities to use local economic development funds to attract film, television and commercial productions.
Introduced by Sen. Colby Coash of Lincoln, the bill passed final reading last Friday and the governor is expected to sign it into law by mid-April.
Sen. Colby Coash in his office at the Nebraska State Capitol.
"I feel good about it," Coash said. "I don't think there's a downside to this bill. I've had a lot of people come up to me and say, 'I can't believe you finally found a way to do this.'"
Coash previously introduced a similar bill that was killed in last year's legislative session. The key difference between that bill and LB 863 is its source of funding for film projects.
"My previous film bill and the film bills before me were about getting state tax revenue," Coash said. "That was always a challenge because if there's extra money, it competes with money for education or roads. Film always lost that battle."
LB 863 gives communities the option to spend their local tax revenue to negotiate directly with production companies to come and film in their community.
"It's not a decision that will be made by the state," Coash said. "The local governments and city councils get to decide if they want to, but it doesn't mean they have to."
Fifty-five Nebraska communities currently have programs in place that will be able to take advantage of Coash's bill and begin channeling funds to film projects.
Working for the silver screen
Although local communities will have the flexibility to opt in or out of collaborating with production companies, the economic benefits of opting in may outweigh the benefits of not doing so.
"When a production company comes into your community to do some filming, they all need places to stay and places to eat," Coash said.
This demand leads to increased sales at local hotels, restaurants and catering companies. But the necessities don't stop there.
Senior film and new media major Rudy Jansen on set. (Photo credit: Logan Gee)
"A lot of the time, they also have to hire local labor and people with different skill sets like carpenters," Coash said. "So although it's somewhat temporary, they do put a lot of people to work directly or indirectly, just by being there. Even small productions are very labor intensive."
Valentine, Neb. recently used local economic development funds to bring a production company to the community to film a full-length feature. Shooting will begin in November this year.
The Valentine City Council approved spending $5,000 for catering, transportation and lodging.
"Funds were paid directly to the local businesses and not to the production company," said Mike Burge, executive director of Valentine Area Economic Development in a letter in support of LB 863. "In this situation, it helped the company cut their expenses by $5,000 while they were in the process of filming. The film company spent over $50,000 in our community while they were here and the publicity when the film is released is expected to be significant."
An amendment to LB 863 requires that projects using local economic development funds must list Nebraska and the participating community in the film's credits. All film projects must also register with the Nebraska Film Office.
"It can put a community on the map, so to speak," Coash said.
The Nebraska advantage
"As a right-to-work state, Nebraska could offer film production companies a significant reduction in the cost of filmmaking," said Wheeler Winston Dixon, Ryan Professor of Film Studies in the Department of English.
Moreover, since Nebraska isn't densely populated, it could offer film crews a degree of anonymity to get on with their work, Dixon said.
"They could escape the numerous restrictions placed on them by big city governments."
In addition to more liberty and flexibility, Nebraska offers film companies a diverse shooting environment with everything a film might need, from a bustling urban center setting to a sweeping rural backdrop.
"About Schmidt," "Terms of Endearment," "Up in the Air" and other films were shot in Nebraska, illustrating the spectrum of scenic possibilities the state has available.
"These films all would have had a decidedly different look if shot elsewhere, and often, the existence of film is dependent on shooting Nebraska, because of the wide variety of scenic locations it offers," Dixon said.
Most recently, director/writer Alexander Payne expressed interest in shooting his forthcoming film – the aptly titled "Nebraska" – in-state.
The Omaha native and Academy Award-winner spoke before the legislature in January, expressing concern that he may end up shooting a majority of "Nebraska" in Kansas. The Jaykawk State currently offers film projects a 30 percent tax credit.
"[Payne] could film 'Nebraska' anywhere," Coash said. "Of course, he wants to do it here. But at the end of the day, he has investors and they want to get the best return on their money. If they feel like they'll get a better return in a state that will give them some type of incentive, then he's going to be forced to go to that state."
Funding the next generation of filmmakers
Rudy Jansen, a senior film and new media major, has been involved with multiple student film shoots throughout his undergraduate career in the Johnny Carson School of Theatre and Film.
"I've location managed a few students' films, served as director of photography on two others, and I'm currently directing my third short film, which is my senior thesis project," Jansen said. "Outside of student productions, I've worked on a couple independent projects in Omaha."
Although Jansen's extensive CV was mostly developed in Nebraska, he plans to head west after graduating in May, in search of more creative opportunities and financial backing.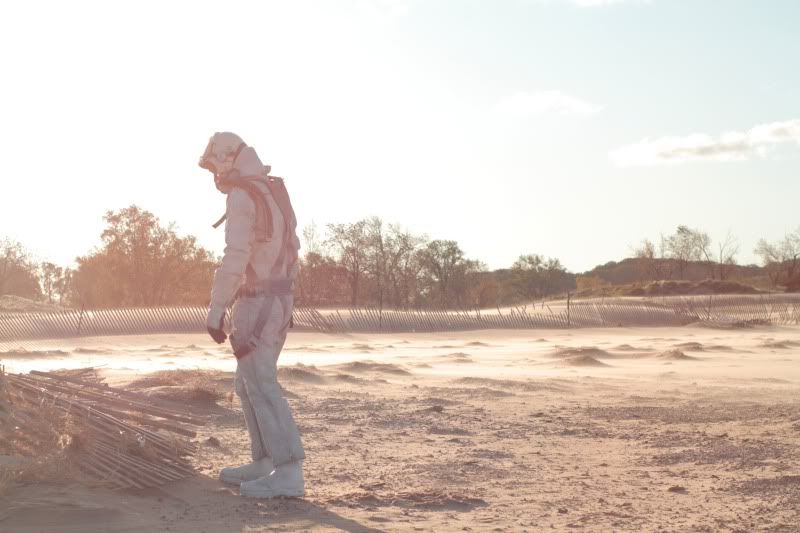 An image from Jansen's senior thesis project, "Home Roam," which wrapped up shooting in March and is currently in post-production. (Courtesy photo)
"Right now, for anyone wanting to work a full-time job and support themselves by working in the film industry, it is a safer bet to find that work outside of Nebraska," Jansen said.
When developing future projects, LB 863 will offer veterans like Payne and up-and-comers like Jansen the opportunity to keep their home state in mind.
"The chance to film on an existing location is something filmmakers enjoy because it's typically cheaper and allows the film crew to capture a real environment," Jansen said. "Most good filmmakers find something special in a location that draws them to shoot there and are willing to work with the local businesses and residents to make it a beneficial experience for both parties."